Vanessa O'Brien addressing attendees at SHU's Discovery Museum and Planetarium on October 28, 2022.
The Importance of Team Work
It was imperative that we start the year off right – with a new management team focused on the customer.  Vanessa's presentation demonstrated how different people can come together to make the impossible happen, as long as they stay focused on the goal and avoid behavioural traits that undermine team dynamics. As we seek to reach our own summit (or marketing vision), focusing on what one can control vs what one cannot was a poignant message for the team, especially in light of rapidly changing internal and external environments.
– Tyrrell Schmidt, Chief Marketing Officer, TD Bank, US
April 5, 2022
What Expeditions Teach Us About a Crisis
Thank you so much for presenting at our virtual fiscal year meeting to our 1,500+ colleagues from around the world.  Your presentation was very motivational and contained great examples of how a crisis, just like an expedition, does not happen in normal times. However, through leadership, truthfulness and decision making, an organization can ensure success rather than failure.
Konica Minolta
April 1, 2022
Proskauer Women's Alliance: Better Together
"Vanessa spoke at our firm and had everyone on the edge of their seats. Her story-telling is mesmerizing and compelling – not only because of her extreme adventures and tremendous achievements, but also because of her keen ability to connect her journey up each mountain to our own everyday lives. We all left feeling inspired to take more calculated risks, to persevere, and to look in the mirror daily and ask ourselves: 'Who are you when no one is looking?'"

— Christine G. Lazatin, Partner, Corporate

Sports Business Journal 2022 Game Changer
November 10, 2022
Links: Website
"Vanessa invited the audience to think back to when they last saw the stars or a film showing Earth from outer space. Then she artfully described the emotions and sensations of her space flight, leaving us on the edge of our seats. Vanessa reminds us how important it is to set an intention and be prepared for whatever one wants to do next, even if what one wants to do next, doesn't exist yet, it will exist soon. As a speaker, Vanessa is powerful, strong, graceful, and humble – a fantastic role model for every generation."

— Sabina Sabados, President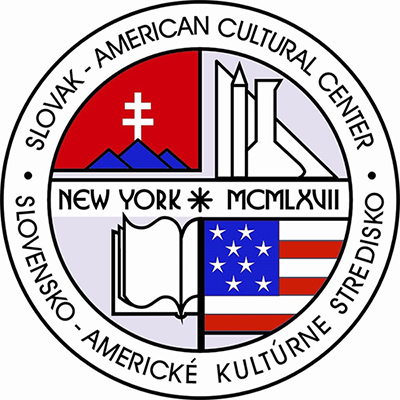 Slovak-American Culture Center
October 28, 2022
Link: Press
The Importance of Team Work
"It was imperative that we start the year off right – with a new management team focused on the customer.  Vanessa's presentation demonstrated how different people can come together to make the impossible happen, as long as they stay focused on the goal and avoid behavioural traits that undermine team dynamics. As we seek to reach our own summit (or marketing vision), focusing on what one can control vs what one cannot was a poignant message for the team, especially in light of rapidly changing internal and external environments."

— Tyrrell Schmidt, Chief Marketing Officer, TD Bank, US


April 5, 2022
What Expeditions Teach Us About a Crisis
"Thank you so much for presenting at our virtual fiscal year meeting to our 1,500+ colleagues from around the world. Your presentation was very motivational and contained great examples of how a crisis, just like an expedition, does not happen in normal times. However, through leadership, truthfulness and decision making, an organization can ensure success rather than failure."

— Silke Ehmann-Cotichini, Team Manager Brand Positioning, International Marketing Division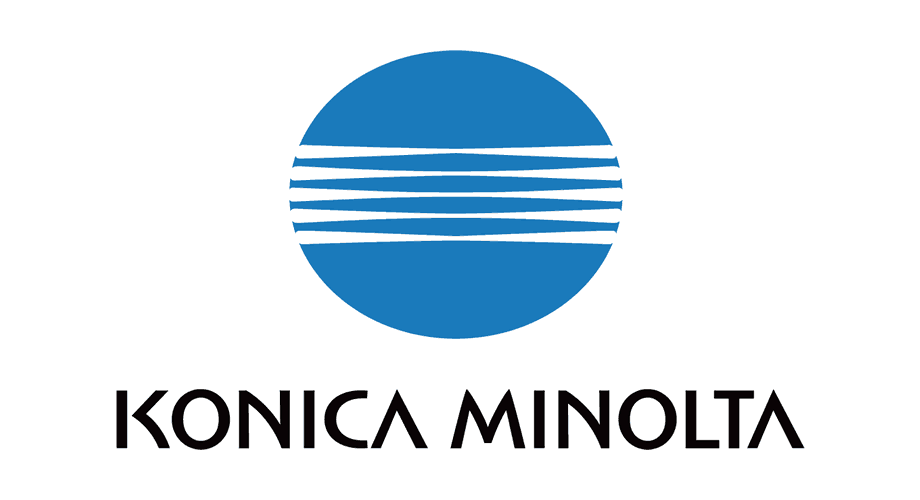 Konica Minolta Business Solutions Europe GmbH
April 1, 2022
Links: Website
Women in Sport: A Conversation at the United Nations
"Women in Sport: A conversation with Vanessa O'Brien" took place at the United Nations HQ. Vanessa shared her fascinating story of courage, tenacity and leadership and left the audience with a tool kit for success. We were also reminded that mountaineers and explorers have a responsibility towards the planet to become activists for The Climate Agenda."

— Zarina Varukatty-Gafoor, Women's International Forum
— Andrea Mlynarova, UN Delegation Women's Club
Moving from Base Camp to the Summit
"Thank you for such an inspiring presentation. I have received many comments already — how motivating your story and accomplishments are for folks to hear. I thought it was very effective and powerful how you dovetailed our strategic imperatives to high camps and used misaligned behaviors as proverbial avalanches to be aware of."

— Nicholas G. Quil, Chief Executive Officer

Chicago
February 11, 2019
Links: Website
First American or British Woman to Summit K2
"Vanessa O'Brien's mountaineering achievements are astonishing. The combination of her down-to-earth commentary and stunning visuals captivated our audience, allowing them to experience both the excitement and danger of these rarefied peaks. An extraordinary presentation!"

— Chair, The Union Club of Boston
Mountaineering Challenges: Climbing the World's Highest Mountains
"The girl on stage quite suddenly metamorphoses into a formidably able planner, climber and leader. In both cases, lecture hall and iced mountain crag, it is her wit and tough ability to conjure up and deal with the moment that wins hearts. Vanessa is just as forceful and effective during Q&A as her ability to take decisive decisions on those bleak iced rocks. Her terrifying and pioneering achievements are made all the more extraordinary by contrast with her years of a business life, which we can so easily relate to."

— Sir Humphry Wakefield, FRGS
SES Explorer Talk: Vanessa O'Brien – K2, The Final Conquest
"Vanessa has twice given members of the Scientific Exploration Society a compelling account of her extraordinary journey to the summit of K2. She has educated, enthralled and entertained her audiences on both occasions. She is a true modern day explorer who inspires others to take action."

— Neil Laughton, Chairman of the Scientific Exploration Society
"Vanessa simply stole the show at the Conference that attracted more than 100 top CEOs from the leading corporate organisations from Pakistan. She spoke about her unforgettable experience as the first British or American woman to conquer K2. She shared how leadership is often a risky, lonely role, but how successful CEOs, like Expedition Leaders, succeed by recognizing and surviving the dangers that challenge them as they take themselves and their teams to higher levels. Vanessa's examples tested under the most brutal conditions on the most difficult summits, was an eye-opener and her talk remained the most discussed keynote of this high-profile event."

— Arif Anis Malik, Presenter, Author and Attendee
"It was a pleasure interviewing Vanessa O'Brien at The Explorers Club as part of my "Exploring Legends" series. She follows in a line of other great guests including Sen. John Glenn, Jim Whittaker, Buzz Aldrin and James Cameron. Vanessa really had to think on her feet as this series is just one-on-one Q&A between myself and the guest (no visual props) in front of some of the world's more hard-core adventurers. She was dynamic, and both funny and dead serious when discussing her challenges at the Poles and on the Seven Summits. The audience clearly was engaged as she graciously answered several more questions afterward, publicly and privately. I highly recommend her as a speaker at any kind of event."

— Jim Clash, The Explorers Club Director and "Exploring Legends" Moderator
Boston College Carroll School of Management
"Vanessa O'Brien has been a guest lecturer and a presenter for us at the Boston College's MBA program at the Carroll School of Management on two occasions. Her orientation and experience as both an adventurer and business leader make her an exceptional speaker on topics at the intersection of leadership, strategy, execution, and teamwork. Vanessa recently brought to life the story of the catastrophic events that took place in 1996 on Mt. Everest (HBR) and K2: The Brotherhood of The Rope (Darden) for a class of graduate students in our High Performing Teams course. With both a sense of history, and also through her first-hand perspective of climbing Everest and K2, Vanessa expertly connected her audience with the magnitude of the accomplishment. She effectively wove together the elements of leadership, teamwork, motivation, and incredible commitment to tell the story of each of these expeditions."

— Scott F. McDermott, Director of Boston College MBA Consulting Service