Benjamin Hardy – Personality isn't Permanent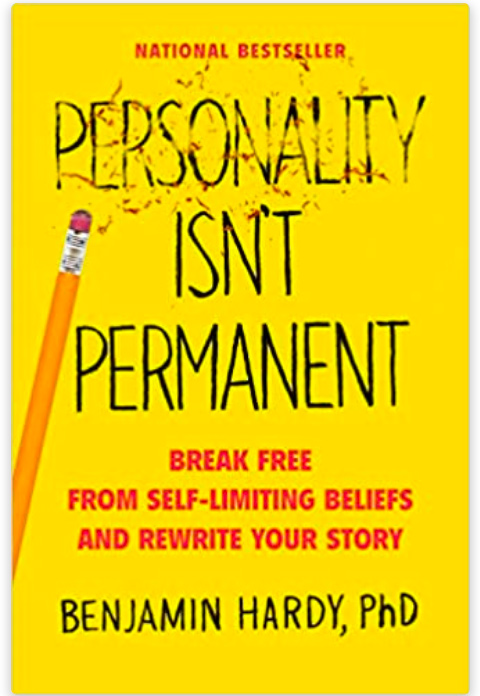 It was such an honor to be featured in Benjamin Hardy's book – Personality isn't Permanent. This book is available on Amazon and definitely worth a read. He tells a great personal story about how a personality test almost prevented his marriage. One of my favorite quotes is from podcaster Jordan Harbinger who says, "Before coffee, I'm an INTJ. After coffee, I'm an ENTJ."
The book opens with yours truly having a meltdown on Carstensz Pyramid. As we are about to find out, I'd been experiencing difficulty and frustration over several expeditions, so my old way of thinking was no longer fit for purpose. Pushing myself way, way, way outside of my comfort zone allowed me to crack open my ego and old identity along with it, which in turn allowed for a real transformation in my life to begin.
As Oliver Wendell Holmes, Jr. said, "A mind that is stretched by a new experience can never go back to its old dimensions."
Golden Age Climbers: 19th Century Queens of The Climbers (1808 – 2018) by Sanjaa Zaya
"The great patience, mental strength and endless energy, tenacity and ability to reach one's goals as these women in mountaineering have accomplished is an invaluable example to all."
– Sanjaa Zaya, President of Club Alpine Mongolia
Guinness World Records 2017
Guinness World Records 2015
Annie Smith Peck: Record-Breaking Mountaineer
It is a pleasure to bring you the story of Annie Smith Peck – a mountaineer, adventurer, scholar, writer, lecturer, and feminist born in 1850 who refused to accept the norms of her day and instead pushed the boundaries to pave the way for woman in the future. She was one of the first to attend university when it opened its doors to women in the 1870's, study and travel throughout Europe, participate in male dominated sports in their clothes (like climbing), and took up mountaineering full time after the age of 40. She took on the tallest mountain in Peru, hung "Votes for Women" banners on the summits, and received a Gold medal from Peru's President. She was a trailblazer, pioneer, explorer, and women's advocate.
I'd like to thank Charlotte Mangin, Mariana Surillo, Amelie Chabannes, and the UNLADYLIKE2020 team.
Being Interviewed by Charlotte Mangin for Unladylike
Being Interviewed by Nils Krebs for a Documentary about Mike Horn
Being Interviewed by Cecilia Sun for a Documentary about Jing Wang
Music Video – Fearless by Jazmin Grace Grimaldi
I was delighted to appear in Jazmin Grace Grimaldi's Fearless music video.  Produced by Ian Mellencamp, the lyrics "I can be fearless, I can be fragile. I can be complicated and a little bit wild.  Most importantly when Jazmin says, "I don't apologize" in her lyrics, this represents female empowerment.  Jazmin is unapologetically herself, forever comfortable knowing that her vulnerability is ultimately a source of her strength.
Download from Apple Music / iTunes – the acoustic and pop versions are very different and awesome.
Photos from the video release party at Spring Studios, New York, NY